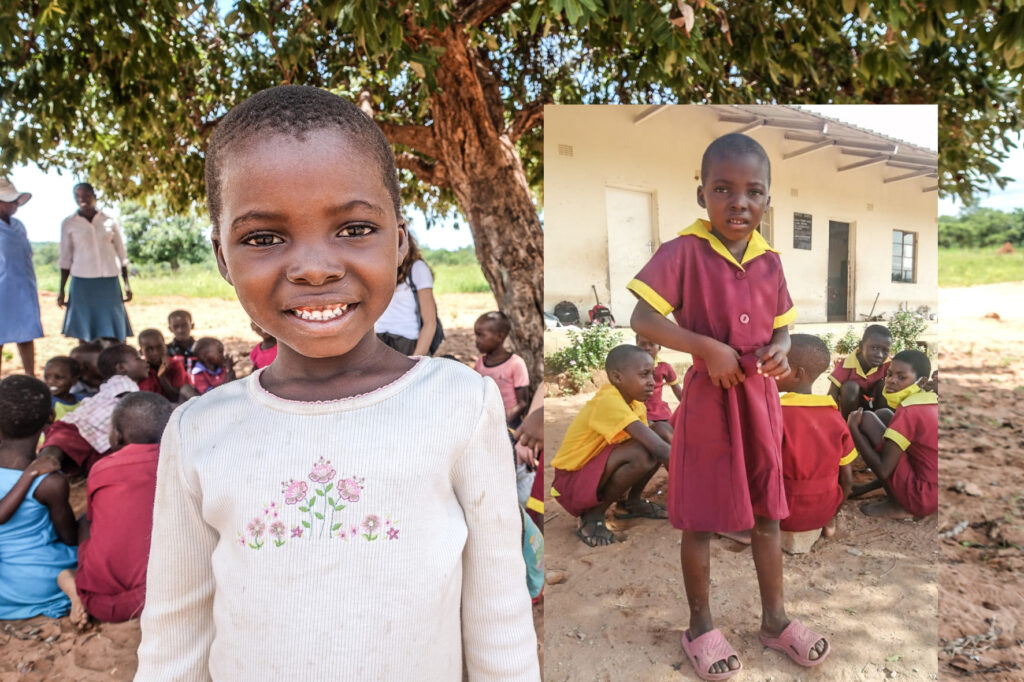 Lettiwe, het meisje op de foto, had geen uniform. In december 2020 kreeg niet alleen Lettiwe en de andere kinderen zonder uniform er ééñ, maar alle lln van de school. 175 stuks uitgedeeld.
Lettiwe (the girl in the picture) did not have a uniform. In December 2020, not only Lettiwe and the pupils without a uniform got one, but each and every one of the pupils got a new uniform.
Leerlingen zonder licht thuis kregen van ons een gesponsorde waka waka licht. Een oplaadbare lamp zodat de kinderen thuis aan hun huiswerk kunnen werken.

Share the sun! Pupils who did not have electricity at home received waka waka lights. These lights run on solar energy. It can also be used as a power bank. This sustainable light ensures that pupils can do their homework at home.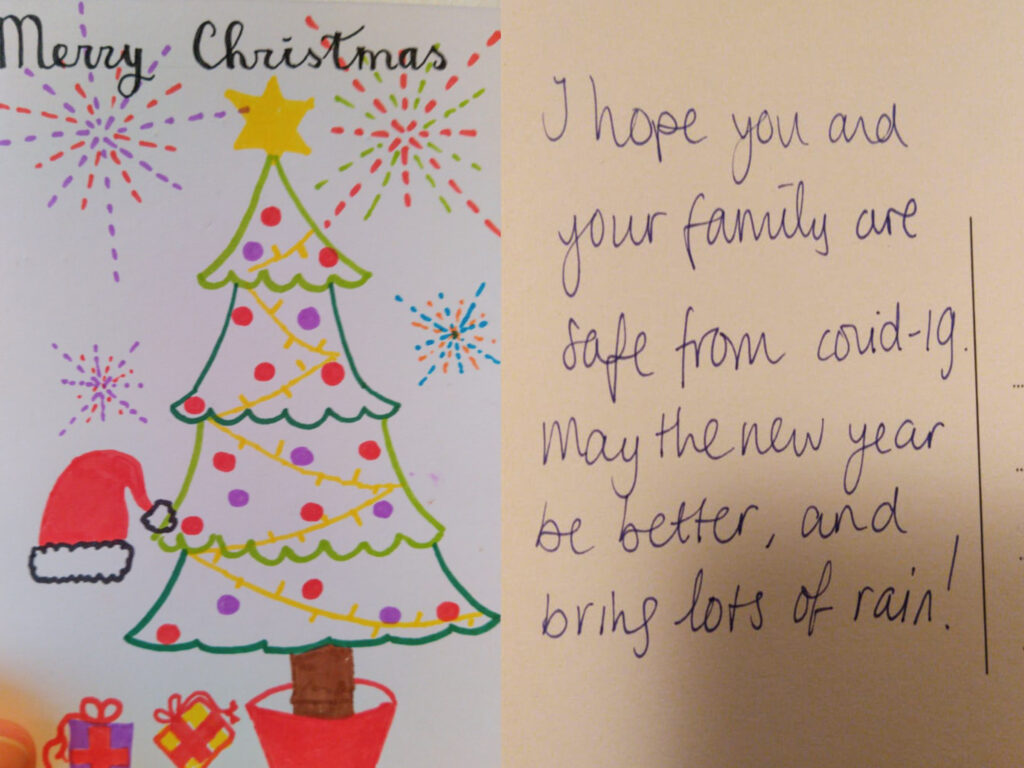 Afgelopen kerst schreven leerlingen uit de brugklas van het Maartenscollege een kerstkaart naar een leeftijdsgenootje van de Donga school.

Last Christmas, first-year pupils from Maartenscollege, sent Christmas cards to their peers at Donga school.